KATYA KAN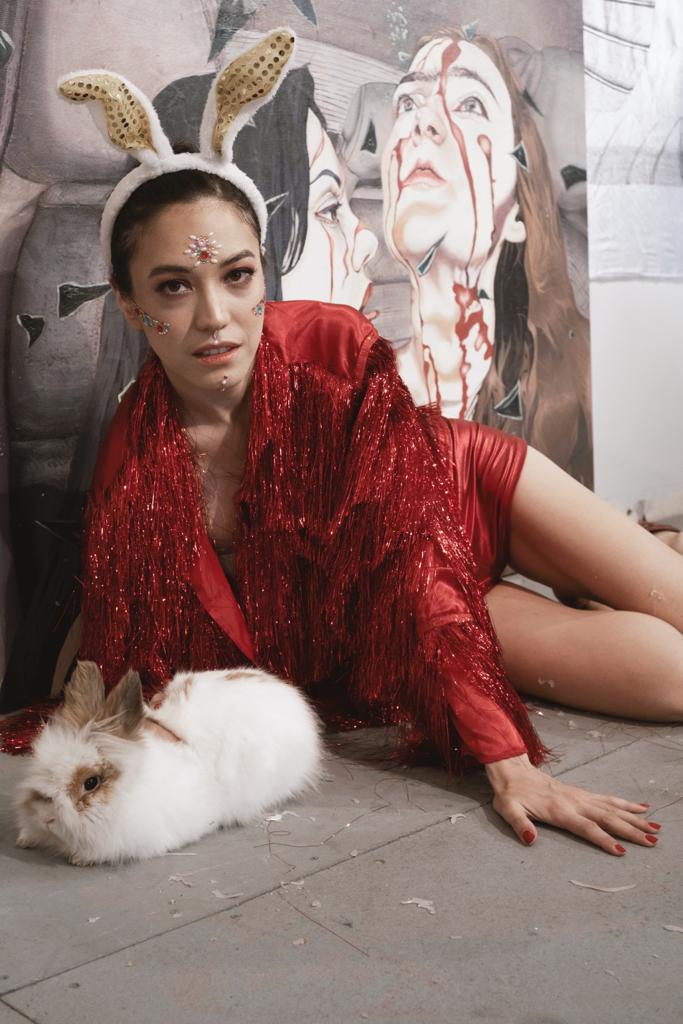 Katya Kan officially and exclusively signs to Spy-da Productions to Mint The Katya Kan collections as NFTs.
About Katya Kan
An idiosyncratic specimen of globalisation. Katya Kan was born in Almaty, Kazakhstan, her father being North Korean and her mother being Russian. Having caught a glimpse of the ex-USSR, she has a nostalgic, conflicting perception of political and cultural systems. Devoid of a homeland, she focuses her art on the themes of ethnical atomisation, emptiness and nostalgia. Unable to fully assimilate into any one culture, she finds herself as an outsider with an eclectic artistic taste.
Art represents the act of seeking, assembling and immortalising beauty. Through her artistic practice, she recreates the state of inspiration and emancipation, experienced during my childhood.
Her works strives to capture the ephemeral impressions. The concepts, which she explores in her work, include the globalisation, surveillance, nostalgia, utopia and eroticism.
Recently, she was involved in initiatives with the ICA and the Soho Revue in London, UK; Untitled Space and New York Art Expo in NYC, SCOPE Miami, the Pacific Design Center and the Other Art Fairs in Los Angeles as well as TSE Art Destination, Esentai Gallery in Kazakhstan and the Nikolskaya Gallery in Moscow amongst other art collectives.
She now official signs to Spy-da Productions Ltd for an NFT Minting collaboration on selected Artwork.
All Images Copyright Katya Kan
---
FUNKY FIRE MONKEY
Buy purchasing a Funky Fire Monkey, NFT holders can gain entry into Spy-da Music Groups Streaming Platform.
At present a Funky Fire Monkey will cost £888 and will grant holders access to the Spy-da Music Groups Online Streaming platform now!, Way ahead of our scheduled release date in 2023 with lifetime membership.
Collection is Limited! and is separate from the original FFM Collection.
Users who purchase a Funky Fire Monkey X Spy-da NFT will be granted lifetime access to Spy-da Music Streaming Platform! as well as instant access to the FFM x Spy-da Merchandise.
FunkyFireMonkey.com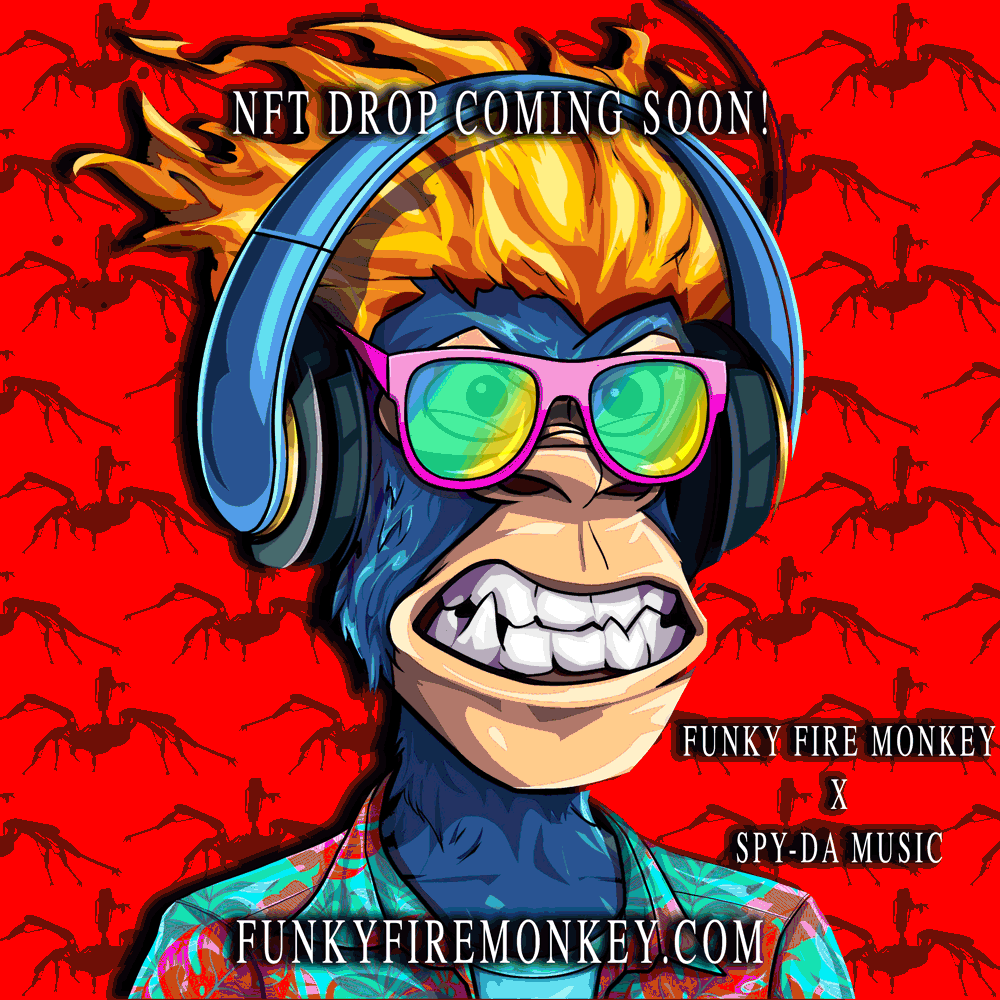 ---
AURELIE FREOUA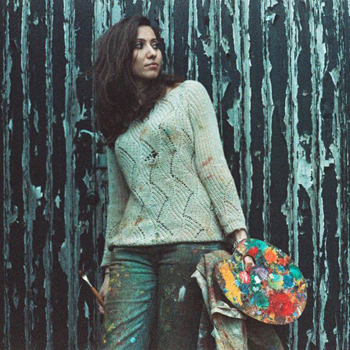 Aurelie Freoua is a French artist and performer living and working in London. She originally studied Mathematics and Economics in Paris but went on to study art and completed an MA in Fine Art at Camberwell College of Arts, London 2016. She also participated in the Slade Summer School.
Since then, her paintings have been exhibited in several group shows in London, New York, Miami, Paris and the South of France. Aurelie had several solo shows in London, including 'Symphony of Colours' in Mayfair (2017). Her artworks have featured in poetry collections including 'Echoing' published by Ampersand. She created a work specially for the Bonhams' auction in support of the Grenfell Tower victims (2018). She has taken part in workshops organised by the Digital Maker Collective at Tate Exchange, Tate Modern.
Over the past few years, Aurelie has been collaborating intensely with the Vortex Jazz Club, creating music and art simultaneously with improvising musicians and artists using a similar sonic and visual approach. She has improvised live painting in response to music during The London Jazz Festival in 2017 and 2019 at the Vortex, at Toulouse Lautrec Jazz Club in 2021 and during the Inntoene Jazz Festival in Austria.
She curates and performs in multidisciplinary, experimental and immersive live performances called 'Résonances', merging visual art, musical performances, poetry and dance. Aurelie has designed covers for albums by Raphael Clarkson, Paulo Duarte, Henrik Jensen and Luca Boscagin released on Babel Label in 2019, 2020 and 2022. She recently joined the team of Women in Jazz Media and has collaborated with South Hill Park Arts Centre on a multidisciplinary project 'Feeling the Beat'.
She has recently worked on set designs and costumes for several theater plays at Theatro Technis alongside her acting performances. She created a mural painting 'Misterioso' (7m20 x 5m50) in Shoreditch, which was the backdrop for 'The Dancing Wall' performance. Aurelie is currently developing projects with musicians, poets and dancers for upcoming events.
Through her work, Aurelie aims to explore and transcend such notions as the invisible, movement, ephemerality and the intangibility of emotion through vivid colours and harmonious compositions of form, line and light. Throughout her practice she values authentic representation and intensity in a process of 'making visible'.
---
KATARYZNA ALEXIOU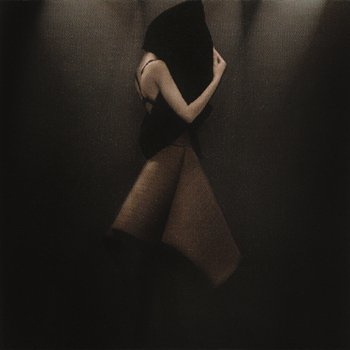 ---
RS RISE COLLECTION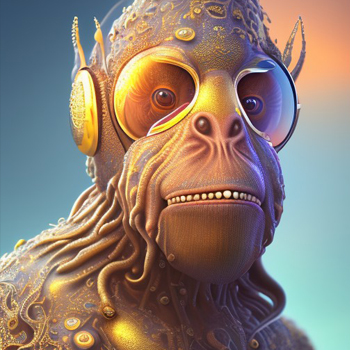 ---
The Hairy Stoned Buddies Collection